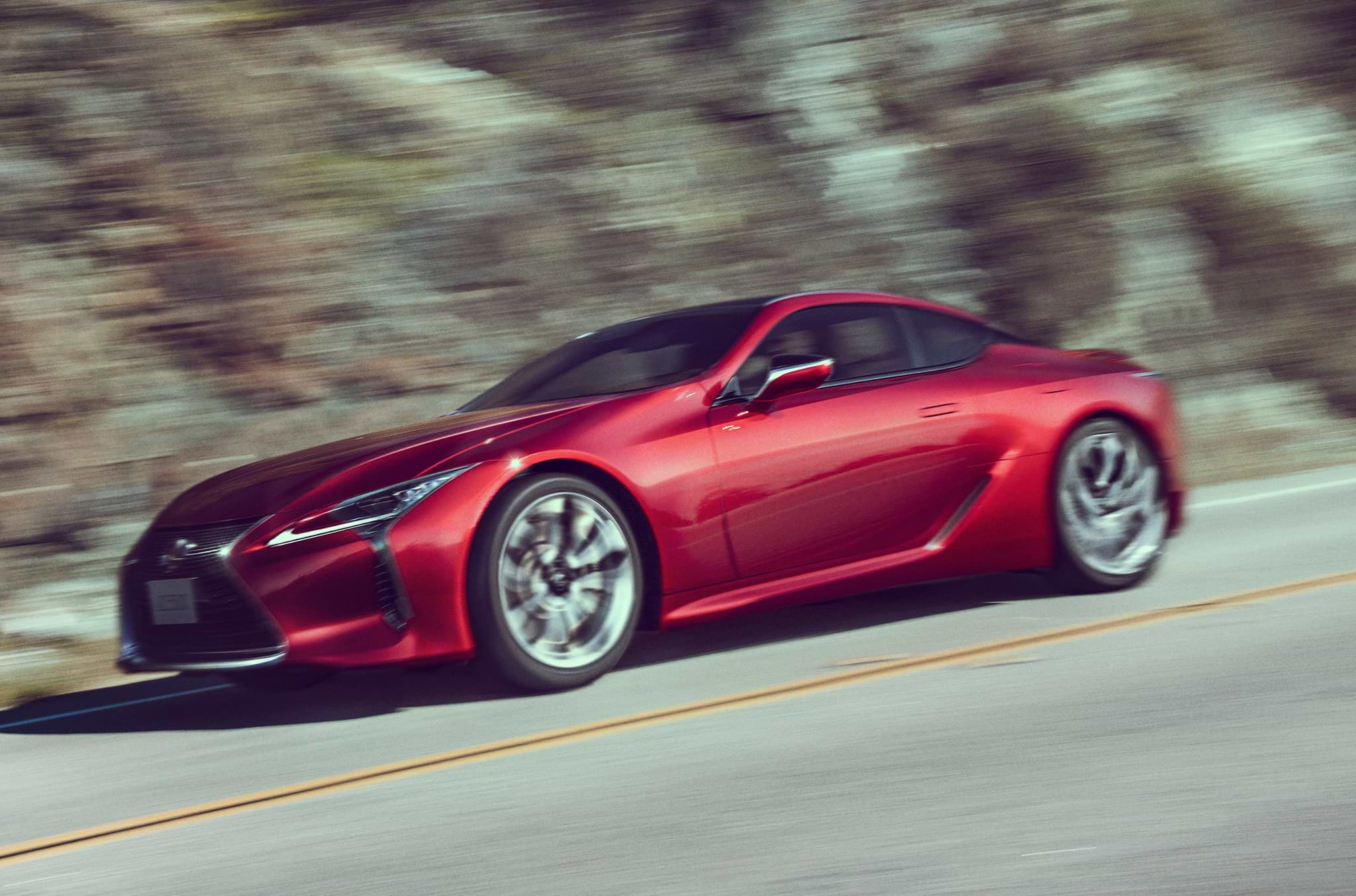 Overseas model shown. Australian specifications may vary.
YOUR INSURANCE AND WARRANTY OPTIONS
COMPREHENSIVE MOTOR VEHICLE INSURANCE
With a Lexus Insurance Comprehensive Motor Vehicle Insurance policy, you have the comfort of knowing that if your Lexus is stolen or damaged beyond repair within the first four years of its original registration, it will be replaced with a new Lexus.
This policy includes, subject to the PDS:
Rental car benefit following theft to a maximum of $100 per day for up to 30 days.
Provision of a courtesy car during repairs to a maximum of $100 per day for up to 14 days - no additional premium required.
Emergency trip continuation benefit to a maximum of $1,500 per claim at $200 per day.
FINANCE GAP INSURANCE
Finance Gap Insurance helps protect you from financial loss and personal inconvenience if your vehicle is written off as a result of an accident or theft.

Depending on the cover option, it provides you with up to $30,000 for the "gap" between the total amount your comprehensive insurer pays you and the outstanding balance of your vehicle finance contract.


FINANCE PROTECTION INSURANCE
If you're off work for a length of time due to serious illness or accidental injury, or following involuntary redundancy, our Finance Protection Insurance policy is designed to help. It assists you in meeting your finance contract repayments up to the maximum cover amount you've chosen.
Depending upon your circumstances, Finance Protection Insurance can help you to:
Make your vehicle repayments
Reduce your financial burden
Keep your vehicle; or
Return your vehicle to exit your loan.
EXTENDED WARRANTY INSURANCE
Factory Approved Extended Warranty Insurance is available to Lexus owners only and can be purchased any time after you purchase your vehicle up to 4 years old and have travelled less than 90,000 kms.

Any Lexus component found to be defective in materials or workmanship under normal use and operating conditions within Australia will be repaired or replaced at no cost to you (subject to policy conditions).

Terms and conditions apply. This advice is general in nature and does not take into account your objectives, financial situation or needs. Before making a decision to purchase any of the insurance products you should consider the appropriateness of the advice taking into account your own objectives, financial situation and needs and refer to the current PDS for the relevant product available from participating Dealers, via our website, or by calling 1300 888 840. Lexus Insurance is issued by Toyota Finance Australia Limited ABN 48 002 435 181, AFSL and Australian Credit Licence 392536. The insurer is Aioi Nissay Dowa Insurance Company Australia Pty Ltd ABN 11 132 524 282, AFSL 443540 (Adica).
Our warranty insurance policies do not change or take away your rights under the Australian Consumer Law. Your right to claim under our warranty insurance policies for the benefits covered is in addition to other rights and remedies you have under the law in relation to your vehicle. However, you can choose to make a claim under any of our warranty insurance policies even if you have rights under the law