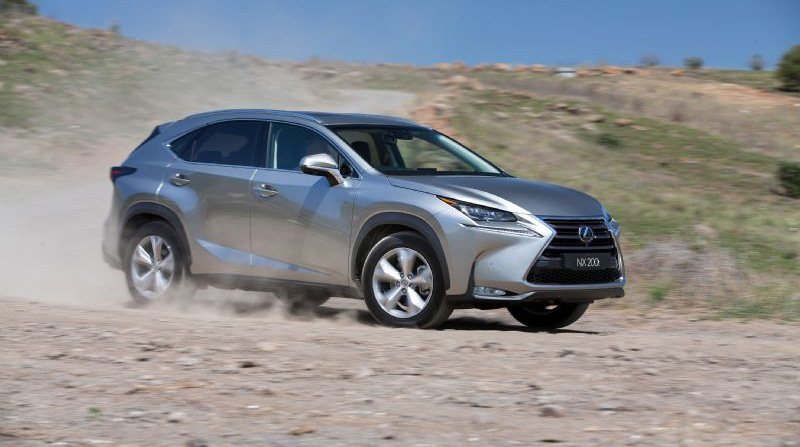 RECORD SALES FOR LEXUS SUVs
Luxury carmaker Lexus achieved record sales of its premium sports-utility vehicles (SUVs) in June and for the first half of 2017, according to official figures released today.

June deliveries of 654 SUVs were the highest by Lexus for any month in its history and 20.9 per cent higher than the corresponding month last year.

The January-June SUV total of 2,933 SUVs was also the strongest on record, 1.7 per cent ahead of the previous record established in the first six months of last year.

The stand-out results reflect the success of the NX Line in particular, which also returned its best-ever sales result for any month and for the six months to June 30.

NX June sales of 434 vehicles were up almost 30 per cent compared with the same month last year and close to 42 per cent over May.

The six-month total of 1,790 deliveries for NX was 1.8 per cent above the previous record set last year. June-on-June sales of the Lexus RX and LX SUVs were also improved.

Continued strong sales across the Lexus portfolio of premium passenger cars and SUVs lifted the brand's June deliveries beyond 1,000 vehicles.

Lexus chief executive Peter McGregor said total June sales of 1,080 vehicles represented growth of 7.0 per cent compared with June last year and were 40.8 per cent higher than May this year.

"Lexus dealers have sold 4,791 vehicles in Australia so far this year - a total that is within just 16 vehicles of last year's record pace," Mr McGregor said.

"The strong results demonstrate the success of our growth strategy that involves supporting a broad range of innovative vehicles with new arrivals such as the recently introduced LC flagship coupe, backed by an expanding dealer network."

In its first full month on sale there were 38 deliveries of the LC, which features breathtaking styling, superb craftsmanship and next generation engineering and technology.